Born in 1979 on the French Riviera in Carqueiranne, France, Mickaël Obrenovitch was fascinated by art and the history of civilization from a very young age. After completing his education in applied arts, his passion for arts has only grown stronger.
He works internationally as a contemporary artist and presents his collections in galleries and renowned hotels all over the world, including France, Macau, Bali, Jakarta, and Singapore. His artistic approach is intimately linked to the «organic» and «humanist» movement and his passion for shapes and materials.
"There are no limits to creativity but the one you impose on yourself."
Mickael's focus on spiritual introspection inspires him to create unique art in his perpetual search for a deep understanding of the world by promoting cross-cultural and interdisciplinary pieces. Through his work, Mickael wishes to convey his personal vision of the meaning of life and our place in the universe.
His long-term project "Gates of the World" emanates from his holistic vision of humanity.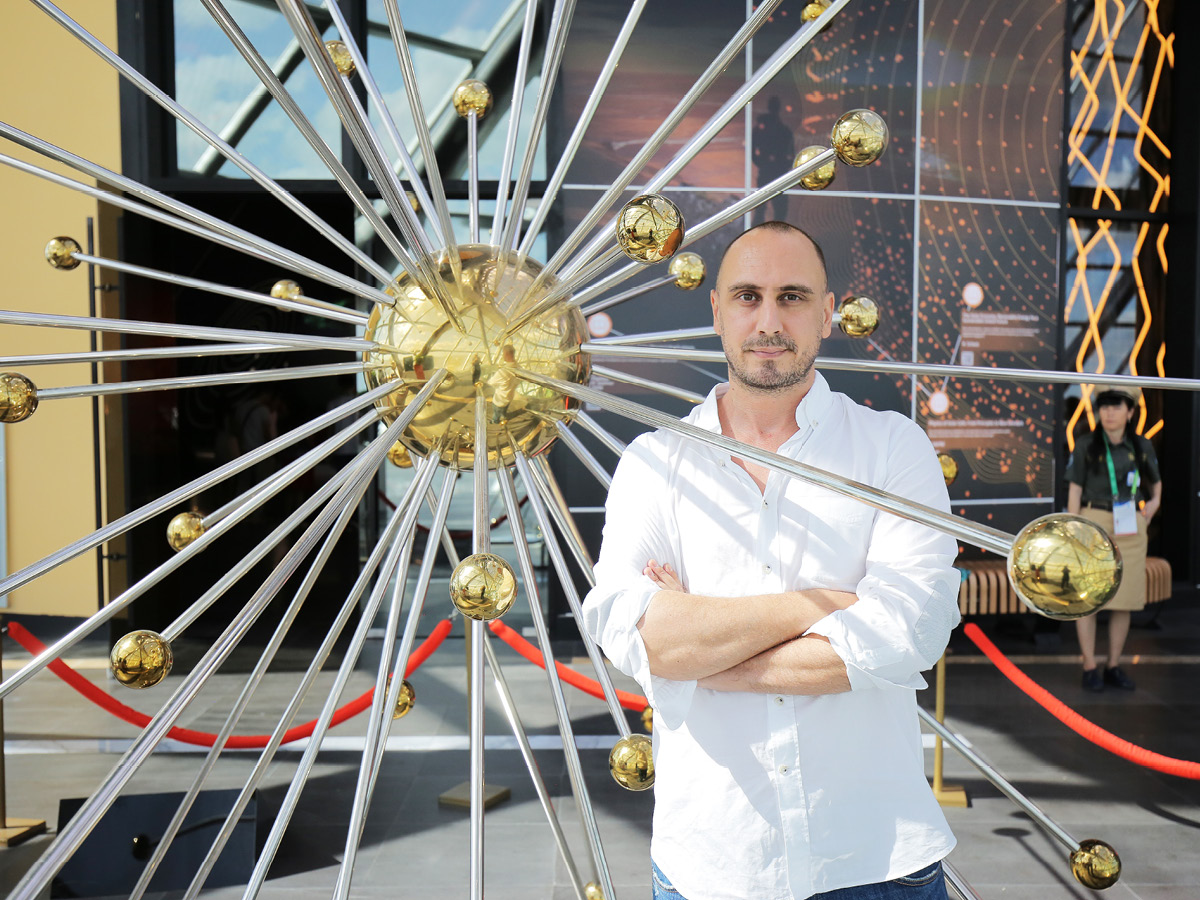 A GATE LINKING YOUR COUNTRY TO THE WORLD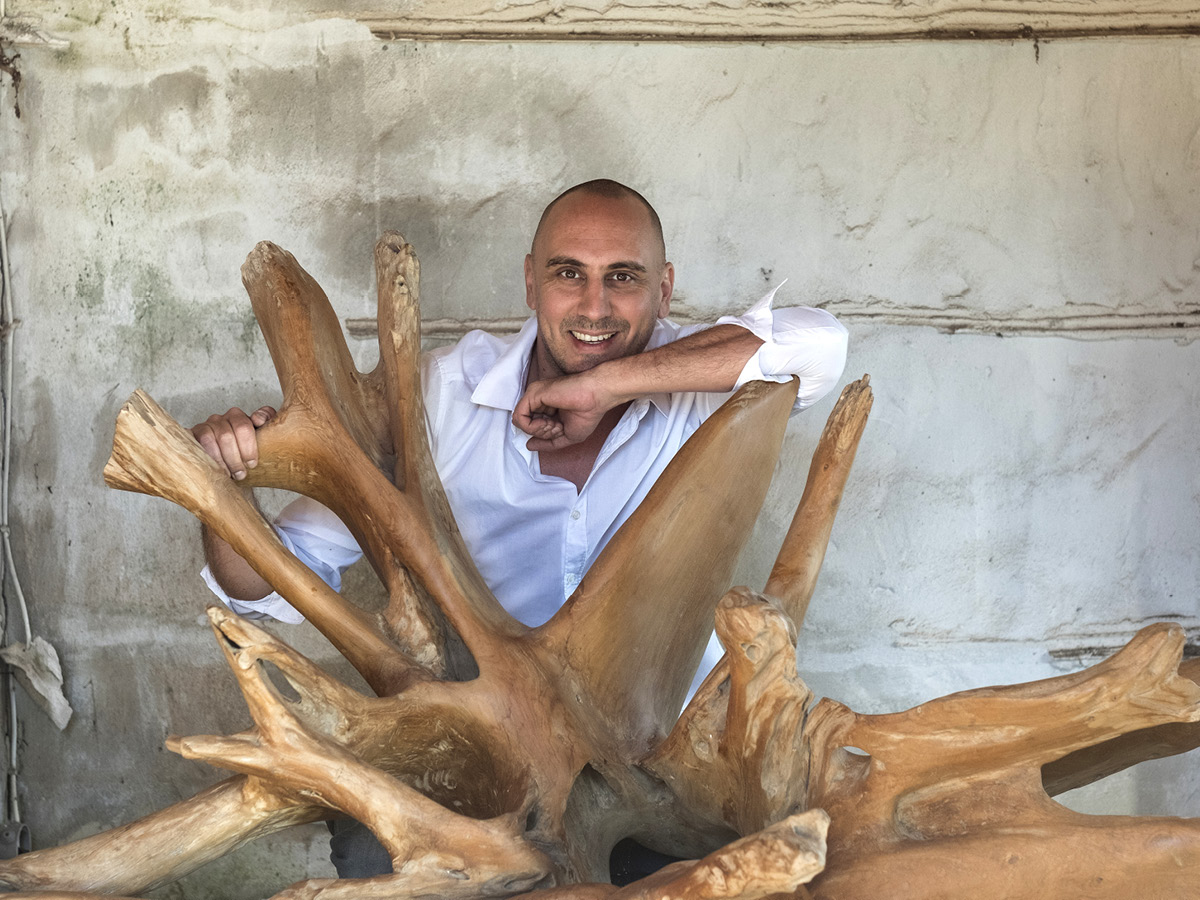 2020 Expo Future Energy – Astana
2020 Expo Future Energy – Astana
2019 Gate of Colombia
2017 Expo Future Energy – Astana
2017 The Ritz Carlton – Almaty
2017 Chateau des Anglades – Hyeres
2017 Chateau Galoupet – Hyeres
2017 Moulin de Vernegues – Aix 
2017 Samabe – solo exhibition – Bali
2017 Metis Gallery – Bali
2016Saint Andre Figuieres – Hyeres
2016 Maya Ubud & Sanur – Bali
2016 Alila Seminyak – Bali
2015 IAOHIN Gallery – Macau
2015 Pullman Legian Nirwana – Bali
2015 Sofitel Nusa Dua – Bali
2015 Le French May – HK / Macau
2015 Sofitel At Ponte 16 – Macau
2014 Como Shambhala Estate – Bali
2014 Como Shambhala Estate – Bali
2014 Umah by Como Ubud – Bali
2014 Chapung Sebali – Bali
2014 Hubud – Bali